This site uses cookies. By continuing to use this site, you are agreeing to our use of cookies.

Learn More.

To chat with the GameOgre community, you need to have at least 15 posts. Once you have the 15 posts, post at

Become A New Ogre

Dismiss Notice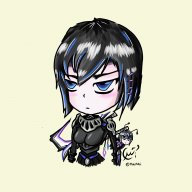 Loading...

Loading...

Interact

Signature

Doing Art Commissions~

Twitter :

Mayonnaise (@Mayuchi_AE) | Twitter

*payments through PayPal* ~feel free to DM~

Representative of the Estia Community on AQ3D. A gifting community that frequently hosts Artix Points giveaways.

How to Support us?

Subscribe :

Estia community

Follow us :

Estia Community (@EstiaUnited) | Twitter

There are no Gamer Cards on Mayonnaise's profile yet.

Loading...

Loading...